Hot rolled steel sheet Named: hot rolled plate, hot rolled plate with continuous casting slab or slab as raw material, by step heating furnace, high pressure water descaling into the roughing mill, after roughing expected by the cutting head, tail, and then into the finishing mill, and the implementation of computer controlled rolling, after finishing after laminar cooling (computer controlled cooling rate) and the winder, and became a straight hair volume.
Thickness:0.8、1.0、1.2、1.5、1.8、2.0、2.35、2.45、2.50、2.70、2.75、2.8、2.9、2.95、3.0、3.25、3.3、3.5、3.75、3.8、3.9、3.95、4、4.25、4.5、4.7、4.75、5、5.5、5.75、6、6.75、7、7.5、7.75、8、8.75、9、9.5、9.75、10、10.5、11、11.5、12mm
Width:1000/1219/1250/1500/1600/1800/2000/2200/2500mm
Lengt:100—6000mm
Type

Standard

GB STANDARD
CODE

Standard No.

INTERNATIONAL STANDARD CODE

Low carbon stee

Q/BQB302

SPHC

JISG3131

SPHC

SPHD

SPHD

SPHE

SPHE

SAE1006/SAE100

SAE1006/SAE1008

XG180IF/200IF

XG180IF/200IF

Structure steel

GB/T912-1989

Q195

JISG3101

SS330

Q235B

SS400

SS400

SS490

ASTMA36

SS540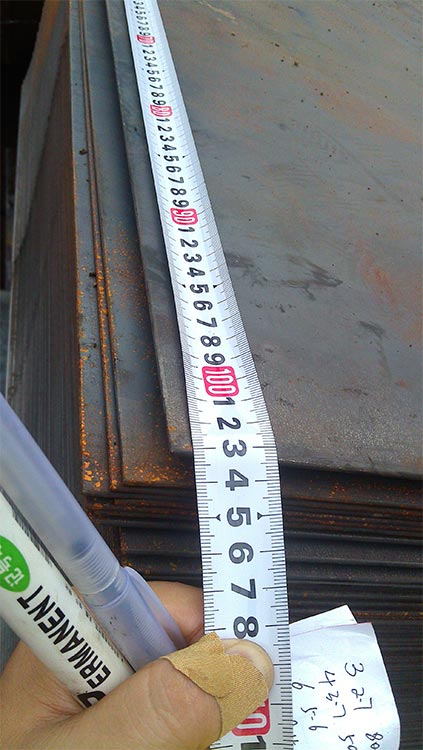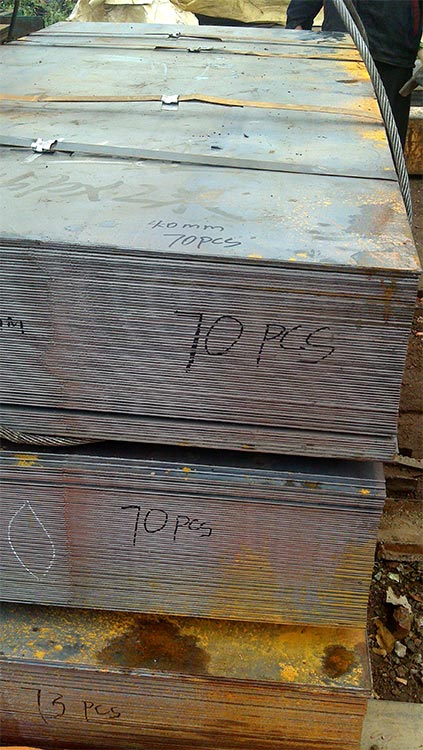 The difference with cold rolled steel plate
Cold rolled steel plate due to a certain degree of work hardening, toughness is low, but can achieve a better flexion ratio, used for cold bending spring pieces and other parts, and because the yield point is closer to the tensile strength, so the use of the process of danger is not predictable, in the load more than allowable load prone to accidents.1) the surface of the cold plate is processed by cold binding without oxidation skin, with good quality.The surface of hot – rolled steel plate is oxidized by hot – strapping.2) hot rolled steel plate toughness and surface flatness is poor, the price is lower, while cold rolled plate stretch good, toughness, but the price is more expensive.3) rolling is divided into cold rolled and hot rolled steel plates, with recrystallization temperature as the distinguishing point.4) cold rolling: cold rolling is generally used in the production of strip, its rolling speed is higher.Hot rolled steel: the temperature of hot rolling is close to that of forging.5) the surface of non-electroplated hot tie plate is black and brown, while the surface of non-electroplated cold tie plate is gray. After electroplating, the surface can be distinguished by its smoothness. The smoothness of cold tie plate is higher than that of hot tie plate.