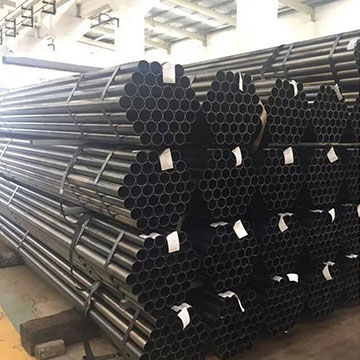 Carbon Steel Pipes are widely used in petroleum, fertilizer, boiler, power station, shipping, chemical industry, environment protection, food industry, water treatment and so on.
Carbon Steel Pipe according to the production process is divided into Seamless, ERW, LSAW, SSAW,(DSAW). And Seamless including hot rolling, cold drawn & cold rolling and so on.
Seamless pipe tube is a pipe without any welded point or welding seam. Ideally, the seamless tube would be a solid metal tube with both ends connected to the other tube without any welded joints. According to the production method, seamless steel pipe is divided into hot rolling pipe, cold rolling pipe, cold drawing pipe, extrusion pipe, pipe jacking, etc. In addition, in consider into its section shape, seamless steel pipes can be divided into two common types: round pipe and special-shaped pipes. We often see the square steel tubes and rectangular steel tubes in steel markets.