Welded Gabion is also called gabion basket, riot basket, galvanized Gabion. It is very easy to install. The corrosion resistance is very good both Galvanized gabion and stainless steel gabion. Can be in a very short time to finish the camp, walls, gardens, rivers, and streets, the park's landscape and protection, and beautiful and practical.
Material: low carbon steel wire
Wire diameter: 2.5-5mm
Hole size:25x50mm,25x100mm,50x50mm,50x100mm, 80x80mm, 80x100mm
gabion size:1x1x1m,1x0.5x1m 1x0.5x0.5m,1x1x2m

Gabion Surface treatment:
Electro galvanized
Hot dipped galvanized
PVC coated is available if need.

Welded Mesh gabions
Welded Mesh Gabion features:

1. Mesh uniform, solid solder joint, mesh surface smooth and tidy, solid and strong, strong corrosion resistance.
2. Low cost, easy to installation, is the first choice of garden decoration and design.
3. Install time save 40% than hexagonal mesh gabion. Compared with hexagonal gabion, welded wire gabion can better maintain the shape deformation. When the filler is filled, welded gabion wire used to keep crude panel deformation plane, you can better connect with the other or with gabion wall to form a whole.
4.Convenient transportation, handling save time, available pallet packaging.

Welded Mesh Gabion application:
Building facades, building and road edging outsourcing, courtyard fence and landscape modeling and so on.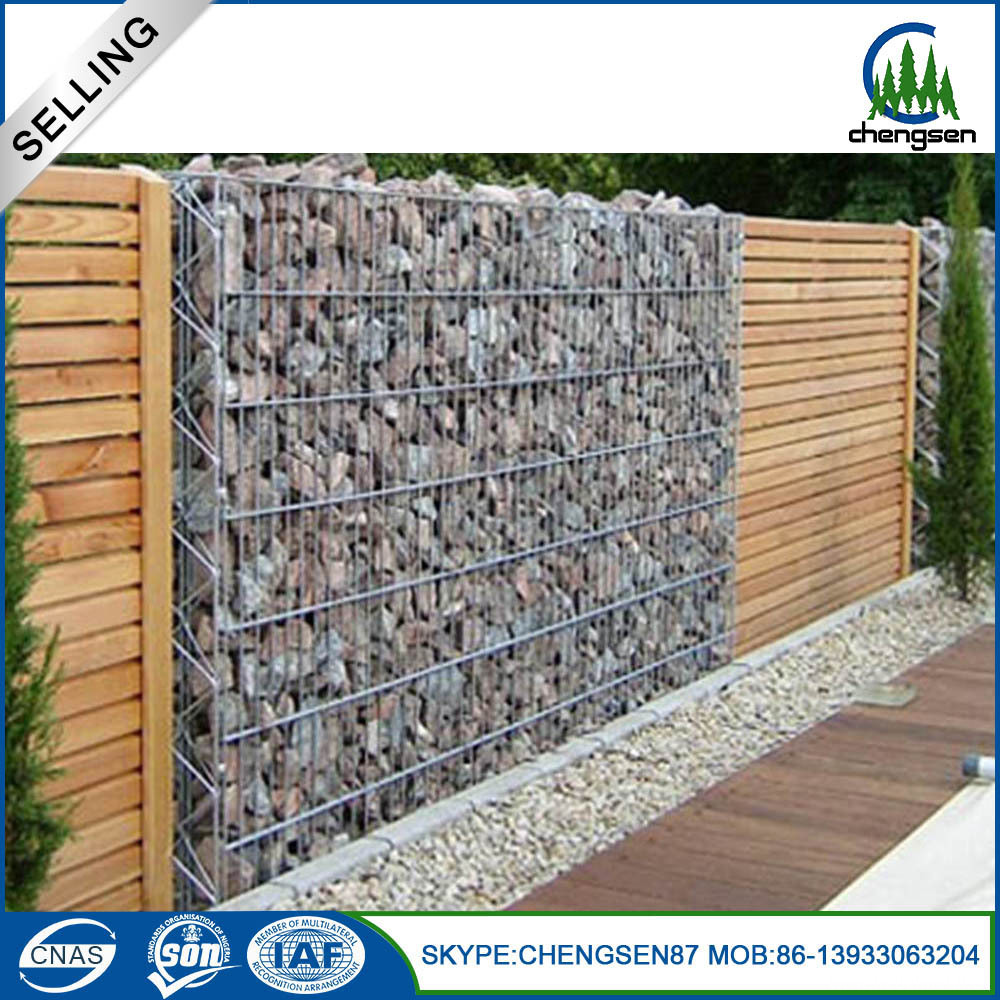 Available shapes: round gabion and spiral gabion: decorative gabion for landscape and garden.
cube, rectangular (often do outsource the building's exterior and commercial buildings, but also can be used for landscape modeling